Contact Milo
The Milo Foundation
PO Box 6625
Albany, CA 94706

Email: info@
milofoundation.org
Milo Point Richmond
220 S Garrard Blvd
Point Richmond, CA 94801
510-900-2275

Adoption Hours
Wed-Mon
11am-5pm

Volunteer Hours

7 Days a Week
7am-7:30pm

Volunteer
Orientations
See our Contact Us
page for Volunteer
Orientation info
The Milo Sanctuary
Milo runs a 283-acre Sanctuary in Mendocino County
707-459-4900

Shop at Amazon
Shop at Amazon through Amazon Smile and help Milo at the same time!
A portion of your purchase price benefits the Milo Foundation.
Bookmark this link
so your Amazon shopping helps Milo!
Milo Partners with Pet Food Express
There are things we need for our animals at Point Richmond and the Sanctuary. You can shop for needed supplies for Milo by clicking the Pet Food Express logo below. Designate Milo as your purchase recipient, receive a 20% discount and free shipping.

The animals thank you!
Shop at iGive.com
Shop at one of the over 400 name brand stores at iGive.com using the link below, and Milo will receive a percentage of each purchase.
Milo Point Richmond open 11am - 5pm, Wed - Mon (closed Tuesdays)
Get fantastic photos of your
beloved pups and support
the Milo animals in the


Tails of the East Bay
PET PORTRAIT FUNDRAISER!
Schedule a session, have a great photo shoot,
and your dog can be a star in a special
limited edition book
"TAILS OF THE EAST BAY"

and $50 will be donated to Milo!

---
We have met our
GENEROUS $10K MATCH
towards our
Spay/Neuter Project!
Winnie and her nine newborns,
newly arrived to Milo. Nine pups,
that's a lot to place in loving homes!

A BIG THANK YOU to all of you
who supported this effort!
The Milo Spay/Neuter Project
is on it's way!!
TOGETHER, WE WILL
MAKE A BIG DIFFERENCE!!
---
Please look at our Wish Lists
to see if there might be something
you can help us with!
Between the Milo Sanctuary,
Milo Point Richmond Adoption Center
and foster homes, we care for and feed
more than 350 animals EVERY DAY!


Thank you!

---
VOLUNTEER
and HELP THE ANIMALS!
Volunteers get the appreciation,
the love and affection, from the animals.
They know you are here to help them
!

There are many ways volunteers
can help the animals at Milo
Please email our volunteer coordinator

to attend the next

VOLUNTEER ORIENTATION
at Milo Point Richmond
---
Help them move forward
when you can't be there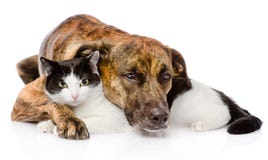 Remember to plan ahead for your animals, should they outlive you.

Don't leave them to the unknown, if family or friends can't keep them.
Milo is here to help.
Click HERE for our Planned Giving and Bequests information.
---

Donate Now thru
Network for Good!

OR
Donate with PayPal!


Donate Your Vehicle to Milo (Running or Not!) with Car Donation Services!
New Arrivals:
HAZEL: Cat, 9 wks.

LUNA: Cat, 9 wks.

DAPHNE: Cat, Female, 5 mos.

LARISSA: Cat, Female, 1 yr. 1 mo.

GUS: Cat, Male, 2 yrs. 1 mo.

SPROUT: Corgi, Mix, 6 mos.
KOHL RABBI - RABBI For Short: Corgi, Mix, 6 mos.
RAPINI: Corgi, Mix, 6 mos.
MIRAME: Chihuahua, Female, 1 yr. 1 mo.
ANSLEY: Terrier, Mix, Female, 1 yr. 1 mo.
Breed: Domestic Short Hair
Gender: Male&nbsp&nbsp&nbspAge: 1 yr. 8 mo. (est)
Milo ID: 28853&nbsp&nbsp&nbspCurrent Location: MPR
Mystery is a jolly good fella who just needs a home with someone who appreciates his sincere, unique character. He's a handsome orange cat you can't help but love with his signature clipped ear. Many cats and kittens have been adopted. All the while he's still waiting for a home for no fault of his own, but as they go it's as if he says "Why am I still here?" As a young kitten at Milo he was super frisky and wanted so much to play! So when someone would pet him he'd be a dork and nip or swat at them.Well, now he's grown up (1 yr. 6 mos.), and still likes to play but is much more calm and at ease with visitors and other cats. He sometimes needs to be reminded of good manners but has come such a long way! He even gives space for kittens to play, watching over them like a big brother and often sleeps curled up in bed with one. Also he may do fine with a cat friendly dog.

E-mail us at info@milofoundation.org

See More Photos of MYSTERY
Breed: Domestic Short Hair
Gender: Female&nbsp&nbsp&nbspAge: 1 yr. 7 mo. (est)
Milo ID: 29653&nbsp&nbsp&nbspCurrent Location: MPR
From her foster: "Very sweet, chatty and energetic. She loves mouse toys and string toys and is clearly a fierce little hunter. She's an acrobat and can jump up into pretty much anything. She loves the carpeted cat tree and is good at scratching on that. Enjoys attention, but likes quiet time too; has enjoyed being held, but at the moment is too much in constant motion and exploration to be sitting on a lap. Creamsicle would do great with a family. She is very playful and brave. Not spooked easily, generally relaxed not fearful. She was very brave as she met our dog (at a distance dog was in a leash) she hissed and stood her ground but didn't run away. Maybe a slow intro with a small friendly dog should get used too but she's probably be happier in a home without a dog." Creamsicle's foster mother describes her as independent, enjoying time to herself, (after raising her eight boy kittens - no doubt needed a break!) but also as an affectionate sweetheart who loves to get chin scratches. Creamsicle will make a wonderful addition to a loving family!

Truly a delightful orange girl!

E-mail us at info@milofoundation.org

See More Photos of CREAMSICLE
Breed: Terrier Mix
Gender: Female&nbsp&nbsp&nbspAge: 7 yrs. 3 mo. (est)
Milo ID: 29750&nbsp&nbsp&nbspCurrent Location: Foster
Bailey loves people and wants to be with them so work-a-holics for her! She also loves her "brother Blue" too.

Bailey and Blue, are a bonded pair looking to go home together! Both are housebroken, walk well on leash, and Bailey loves to play ball! Quiet and mellow, Bailey is content to snuggle the day away with her buddy and if he's not available, then any nearby blanket available for burrowing will do. Both are low-key, low-maintenance, and ready to find their forever home together with a family or person who is around and maybe a child or two!

$400 adoption fee for this lovely bonded pair!

E-mail us at info@milofoundation.org

See More Photos of BAILEY
Breed: Pit Bull Terrier Mix
Gender: Female&nbsp&nbsp&nbspAge: 2 yrs. 7 mo. (est)
Milo ID: 29292&nbsp&nbsp&nbspCurrent Location: Sanctuary
Tiger Lily is a great sweet dog who came to Milo with three pups who are all adopted. Now it's her turn to find her loving forever home.

Tiger Lily is great with children, adults and other dogs. She's a little too interested in cats so her new home should not have cats. Tiger Lily has separation anxiety and will need to be in a family with another dog, or someone who's home all the time or someone who can take her to work or doggie day care. Separation anxiety is something that can be worked on but you'll need to be a person with the time and patience it takes. She loves dogs, people, babies....

E-mail us at info@milofoundation.org

See More Photos of TIGER LILY
Breed: German Shorthaired Pointer Mix
Gender: Male&nbsp&nbsp&nbspAge: 2 yrs. 6 mo.
Milo ID: 29539&nbsp&nbsp&nbspCurrent Location: Foster
Crunchwrap is now at the Milo Sanctuary haven been returned from his adopters who took him home as a puppy. He is housed with a female dog and has group playtime and does great! He is a gentleman. Crunchy is a sweetheart of a dog. He knows lots of tricks, heels on walks, and loves to cuddle. Experienced dog adopters only who can work with him on his training. He needs to be in a home that does not have children or other pets. He needs training to work through his fear issues. He is making progress with reactions to cats, mailmen, and large dogs. But he does not do well in large groups of people and he has some mild separation anxiety.

Crunchwrap likes cuddling, practicing his tricks, and long walks to the park. He has a heart of gold, generally very well behaved and so lovable! Crunchwrap just had a full checkup and found to be in excellent health! He is house-trained as well.

Crunchwrap needs to go to a home in a mellow, low-key area with experienced dog owners and no children due to his fear.

Since arriving to the Milo Foundation Sanctuary, he has come to enjoy lots of socializing with other dogs. He is sweet with the staff as he gets more and more comfortable with them. If you think you are ready for some Crunchy in your life, contact Milo!

E-mail us at info@milofoundation.org

See More Photos of CRUNCHY