Milo Point Richmond is accepting adopters
BY APPOINTMENT ONLY

11am - 5pm Wed - Mon (closed Tuesdays).
***
If you are shopping on Amazon
please choose MILO
as your charity:
Every bit helps at this challenging time!
THANKS!
***
All visitors must follow these protocols at Milo:
Only those who have appointments will be assisted.
Only the decision-making members of the family should come to
appointments.
No more than three people per group and no children under 16 will be
allowed.
Please wear your own personal protection equipment (PPE), i.e., a mask
and gloves. If you do not have these items, please wear a scarf or other
covering over your mouth and nose.
Disposable gloves will be provided for you as long as we have them.
(Donations of gloves happily accepted!)
DO NOT CONGREGATE AT OUR DOOR OR YOU WON'T BE LET IN!
Sign in at the table outside and wait in your car or take a walk.

We know there are so many well-meaning people who want our animals,

but we must ask you to please respect our protocols to enable us to

continue to help the animals and get them into homes one at a time.
We will do our best to maintain a safe place for everyone and also be
able to keep saving lives. Our brave skeleton crew is taking care of

the animals and helping clients, and we want everyone to stay healthy!

Know that we are doing our best to keep our website up-to-date under

these trying circumstances.


Thank You for being patient.

Please Note:
Special access restrictions are in effect during Shelter-In-Place orders.
No children or those without an appointment are allowed in the Adoption Center.


We have dogs under our roof at Milo Point Richmond from our Sanctuary and
other sources. Some are quite new, some are not, and many are in foster care.
Before meeting an animal:
1) Go to Adopt a Pet on this website to find the animal you wish to meet and
note the location and status in the bio.
2) Find a 2-page canine or feline adoption form at the Adopt a Pet tab on our
website. Download the application form and complete it with the selected
animal's name and Milo ID number.

3) Email your application to info@milofoundation.org, so our staff may receive
and review it.

If the animal's location is in FOSTER CARE, email us your completed application
with "MEET AND GREET REQUEST" and the animal's name and ID number in
the subject line. After our staff approves your application, you will receive an
email connecting you with the foster and explaining the Meet and Greet process.
DO NOT MAKE AN APPOINTMENT TO MEET A FOSTERED ANIMAL
You will receive instructions after your application is approved.


Only if the animal's location is MILO POINT RICHMOND and NOT in foster care,
click the link below to make an appointment. If your application is not yet received
and approved by our staff, your appointment will not be accepted. You must bring a
recently completed adoption or foster application with you to your appointment.

If the animal's location is

our SANCTUARY east of Willits,

email

your completed

application to

sanctuary@milofoundation.org to make arrangements to foster
or adopt it. Include the animal's name and Milo ID number in the subject line of
the email. Many animals living at the Sanctuary have behavioral issues of one
sort or another. But in the right home, they will make great companions!

WANT TO FOSTER?
Find a foster
application

form on this website at You Can Help!/Foster.

Email us your foster form with "I WANT TO FOSTER" and the chosen animal's
name and Milo ID in the subject line. Do not contact us again; wait to hear from us.

As we are inundated with inquiries, allow 7-14 business days for a response.

DO NOT MAKE AN APPOINTMENT OR DROP IN WITHOUT ONE.

---
A Milo Update from our
Founder and Director Lynne Tingle

Dear friends of the animals - and Milo,
Milo is doing our best to bring you some unconditional love, happy diversions,
oblivious joy and reasons to carry on, to play and to get outside with a buddy
who is safe to hug! We care about the safety of our staff, volunteers, fosters
and adopters and have taken measures to keep people and our animals safe,
and we ask that ALL who wish to foster or adopt maintain social distancing.
During this difficult time we have pared down our animal care team, and we
are struggling financially. The future of Milo is at risk and we hope those who
can will MAKE A DONATION now!
We are updating our adoptable animal biographies and bringing many down
from our Sanctuary to Milo Point Richmond!
Here are a few below, and CLICK HERE to see more.
Sadie
Shakira
Shyla
Wishing you and yours safety and good health,
---
Please look at our Wish Lists
to see if there might be something
you can help us with!
Between the Milo Sanctuary
the Milo Point Richmond Adoption Center
and foster homes, we care for and feed
more than 350 animals EVERY DAY!


Thank you!

---


VOLUNTEERS
have been stepping up to
HELP THE ANIMALS!


Our wonderful volunteer Carol
treks on down to Merced

to help rescue dogs and cats -

THANK YOU CAROL!
There are many ways volunteers
can help the animals at Milo!
We will resume volunteer orientations
when we are able.
---
Help them move forward
when you can't be there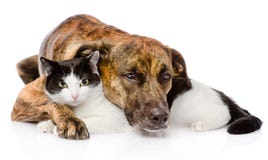 Remember to plan ahead for your animals, should they outlive you.

Don't leave them to the unknown, if family or friends can't keep them.
Milo is here to help.
Click HERE for our Planned Giving and Bequests information.
---