Contact Milo
The Milo Foundation
PO Box 6625
Albany, CA 94706

Email: info@
milofoundation.org
Milo Point Richmond
220 S Garrard Blvd
Point Richmond, CA 94801
510-900-2275

Adoption Hours
Wed-Mon
11am-5pm

Volunteer Hours

7 Days a Week
7am-7:30pm

Volunteer
Orientations
See our Contact Us
page for Volunteer
Orientation info
The Milo Sanctuary
Milo runs a 283-acre Sanctuary in Mendocino County
707-459-4900

Shop at Amazon
Shop at Amazon through Amazon Smile and help Milo at the same time!
A portion of your purchase price benefits the Milo Foundation.
Bookmark this link
so your Amazon shopping helps Milo!
Milo Partners with Pet Food Express
There are things we need for our animals at Point Richmond and the Sanctuary. You can shop for needed supplies for Milo by clicking the Pet Food Express logo below. Designate Milo as your purchase recipient, receive a 20% discount and free shipping.

The animals thank you!
Shop at iGive.com
Shop at one of the over 400 name brand stores at iGive.com using the link below, and Milo will receive a percentage of each purchase.
Milo Point Richmond open 11am - 5pm, Wed - Mon (closed Tuesdays)
Get fantastic photos of
your beloved pups

and support the Milo animals
in the

Tails of the East Bay
PET PORTRAIT FUNDRAISER!
Schedule a session, have a great photo shoot,
and your dog can be a star in a special
limited edition book

"TAILS OF THE EAST BAY" -

and $50 will be donated to Milo!

---
We have a
GENEROUS $10K MATCH
towards our
Spay/Neuter Project!
Please support an effort which will help us
quickly get animals ready for and into
their loving homes!
and scroll down the Donation page
to where it says:
I want my donation to be designated toward
(and choose the Designation)

The Milo Spay/Neuter Project!

WE CAN MAKE A HUGE DIFFERENCE!!
THANKS!!
---
Please look at our Wish Lists
to see if there might be something
you can help us with!
Between the Milo Sanctuary,
Milo Point Richmond Adoption Center
and foster homes, we care for and feed
more than 350 animals EVERY DAY!


Thank you!

---
VOLUNTEER
and HELP THE ANIMALS!
Volunteers get the appreciation,
the love and affection, from the animals.
They know you are here to help them
!

There are many ways volunteers
can help the animals at Milo
Please email our volunteer coordinator

to attend the next

VOLUNTEER ORIENTATION
at Milo Point Richmond
---
Help them move forward
when you can't be there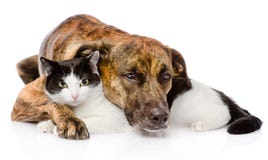 Remember to plan ahead for your animals, should they outlive you.

Don't leave them to the unknown, if family or friends can't keep them.
Milo is here to help.
Click HERE for our Planned Giving and Bequests information.
---

Donate Now thru
Network for Good!

OR
Donate with PayPal!


Donate Your Vehicle to Milo (Running or Not!) with Car Donation Services!
New Arrivals:
VERA: Cat, Female, 4 mos.

DAPHNE: Cat, Female, 4 mos.

LINDEN: Cat, Male, 4 mos.

LARISSA: Cat, Female, 1 yr.

AUTUMN: Cat, Female, 1 yr.

GRACE: Dutch Shepherd, Mix, Female, 2 yrs.
OTTO: Border Collie, Mix, Male, 1 yr. 9 mo.

LIL LOLLI : Maltese, Male, 9 wks.

GRACIE: Beagle, 4 yrs.

CAM: Beagle, 4 yrs.

Breed: Australian Cattle Dog - Shepherd Mix
Gender: Male&nbsp&nbsp&nbspAge: 2 yrs. 10 mo. (est)
Milo ID: 26185&nbsp&nbsp&nbspCurrent Location: Sanctuary
Foster Notes: Pono is such an amazing dog! He is a sweet and cuddly 2.5 years old Australian Cattle Dog-German Shepherd mix. He is very smart and is learning new things quickly. He wants to be a good dog and responds very well to verbal cues. Just a short "no" and he stops his behavior and is looking at you! He is energetic but mellow inside the house and really loves to cuddle. He is very well behaved and hasn't chewed anything in the house. He is running free during the day and sleeps in his crate at night. He is house-trained, walks nicely on a leash and off-leash, can sit, lie down, wait for his meal, and is coming when called. He can be left alone in his crate for 3-4 hours.

He loves car rides and is always so happy to jump in and go for hikes. On walks he sticks with you and doesn't show prey drive. He is dog-friendly and loves to play with other dogs. He lived with his best friend (Doberman mix) for over a year at the Milo sanctuary. Unfortunately, his buddy passed away recently, so he really needs somebody who takes care of him.

He is very affectionate and loves to hang out with me and my husband. When outside (even in the yard) he is friendly to people, but inside the house he prefers not to be around guests. Dog-savvy people will know how to guide him to be a better host. He showed tendency to guard his food with other dogs in the shelter but he is ok with my dog at home. I train them next to each other and giving treats without a problem. He has been in my house just for a week and made such an amazing progress! This sweetheart can't wait to be adopted!

Pono is a very energetic, athletic and playful dog who loves to chase a ball! He is tremendously smart and very quick to learn, excellent on a leash, fantastic with other dogs and friendly when out in neutral places. He has some trust issues, so he is very protective of his house and property when it comes to anyone not in his inner circle. The ideal household would be active with adults who have large-dog experience. He is sweet and affectionate with a lot of love to give.

E-mail us at info@milofoundation.org

See More Photos of PONO
Breed: Terrier Mix
Gender: Female&nbsp&nbsp&nbspAge: 7 yrs. 2 mo. (est)
Milo ID: 29750&nbsp&nbsp&nbspCurrent Location: Foster
Bailey loves people and wants to be with them so work-a-holics for her! She also loves her "brother Blue" too.

Bailey and Blue, are a bonded pair looking to go home together! Both are housebroken, walk well on leash, and Bailey loves to play ball! Quiet and mellow, Bailey is content to snuggle the day away with her buddy and if he's not available, then any nearby blanket available for burrowing will do. Both are low-key, low-maintenance, and ready to find their forever home together with a family or person who is around and maybe a child or two!

$400 adoption fee for this lovely bonded pair!

E-mail us at info@milofoundation.org

See More Photos of BAILEY
Breed: Pit Bull Terrier Mix
Gender: Female&nbsp&nbsp&nbspAge: 2 yrs. 7 mo. (est)
Milo ID: 29292&nbsp&nbsp&nbspCurrent Location: Sanctuary
Tiger Lily is a great sweet dog who came to Milo with three pups who are all adopted. Now it's her turn to find her loving forever home.

Tiger Lily is great with children, adults and other dogs. She's a little too interested in cats so her new home should not have cats. Tiger Lily has separation anxiety and will need to be in a family with another dog, or someone who's home all the time or someone who can take her to work or doggie day care. Separation anxiety is something that can be worked on but you'll need to be a person with the time and patience it takes. She loves dogs, people, babies....

E-mail us at info@milofoundation.org

See More Photos of TIGER LILY
Breed: Australian Cattle Dog Mix
Gender: Male&nbsp&nbsp&nbspAge: 2 yrs. 5 mo.
Milo ID: 29539&nbsp&nbsp&nbspCurrent Location: Foster
Crunchwrap is a sweetheart of a dog. He knows lots of tricks, heels on walks, and loves to cuddle. Experienced dog adopters only who can work with him on his training. He needs to be in a home that does not have children or other pets. He needs training to work through his fear issues. He is making progress with reactions to cats, mailmen, and large dogs. But he does not do well in large groups of people and he has some mild separation anxiety.

Crunchwrap likes cuddling, practicing his tricks, and long walks to the park. He has a heart of gold, generally very well behaved and so lovable! Crunchwrap just had a full checkup and found to be in excellent health! He is house-trained as well.

Crunchwrap needs to go to a home in a mellow, low-key area with experienced dog owners and no children due to his fear.

E-mail us at info@milofoundation.org

See More Photos of CRUNCHWRAP
Breed: Great Dane - Border Collie Mix
Gender: Male&nbsp&nbsp&nbspAge: 6 yrs. 6 mo. (est)
Milo ID: 23612&nbsp&nbsp&nbspCurrent Location: Foster
Bear is a beautiful, very sweet and loving dog with lots of energy. He has great house manners, is potty trained, can be left alone for several hours. He doesn't need to be crated. Since he wasn't properly socialized in his previous home he initially is cautious with strangers but as soon as he realizes that visitors are no threat he loves having people around. He is kid friendly but due to his size and strength children should be 12 or older. He loves to play fetch and knows all the basic commands and then some.

City life scares him. Therefore he needs a more rural home with lots of space to roam. Bear is very excitable and we are still working on loose leash walking. He does get along well with the other dog in his foster home, but does not do well with encountering other dogs. So no dog parks for him. He needs slow introduction with other dogs and due to his excitability can be overwhelming. When Bear is relaxed he is a fast learner, but his excitement often gets in the way. Bear is looking for a family that can help him to relax and trust, that can give him the exercise he needs and has the patience to teach him in a calm and loving way that the world is a safe place. No cats or other small animals for Bear.

E-mail us at info@milofoundation.org

See More Photos of BEAR