Contact Milo
The Milo Foundation
PO Box 6625
Albany, CA 94706

Email: info@
milofoundation.org
Milo Point Richmond
220 S Garrard Blvd
Point Richmond, CA 94801
510-900-2275

Adoption Hours
Wed-Mon
11am-5pm

Volunteer Hours

7 Days a Week
7am-7:30pm

Volunteer
Orientations
See our Contact Us
page for Volunteer
Orientation info
The Milo Sanctuary
Milo runs a 283-acre Sanctuary in Mendocino County
707-459-4900

Shop at Amazon
Shop at Amazon through Amazon Smile and help Milo at the same time!
A portion of your purchase price benefits the Milo Foundation.
Bookmark this link
so your Amazon shopping helps Milo!
Milo Partners with Pet Food Express
There are things we need for our animals at Point Richmond and the Sanctuary. You can shop for needed supplies for Milo by clicking the Pet Food Express logo below. Designate Milo as your purchase recipient, receive a 20% discount and free shipping.

The animals thank you!
Shop at iGive.com
Shop at one of the over 400 name brand stores at iGive.com using the link below, and Milo will receive a percentage of each purchase.
Milo Point Richmond open 11am - 5pm, Wed - Mon (closed Tuesdays)
Milo Turned 25

Wednesday August 14th!
THANK YOU -
to each and every one of you
who adopted, fostered,
volunteered, donated,
and worked with us,
for the animals!

We are CELEBRATING on 9.19.19
at the Mill Valley Community Center


To enjoy the party of the year and support
the next generation of Milo animals,
sponsorships and all the details!
---
Visit our
and meet the Milo Horses!
The Milo Sanctuary landline
is back online!
Please call us at

707-459-4900
for inquiries about the Sanctuary,

we will get back to you as soon as possible.
THANK YOU!
---
Please look at our Wish Lists
to see if there might be something
you can help us with!
Between the Milo Sanctuary,
Milo Point Richmond Adoption Center
and foster homes, we care for and feed
more than 350 animals EVERY DAY!


Thank you!

---
VOLUNTEER
and HELP THE ANIMALS!
There are many ways volunteers
can help the animals at Milo
Please email our volunteer coordinator

to attend the next

VOLUNTEER ORIENTATION
at Milo Point Richmond
---
Help them move forward
when you can't be there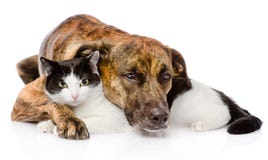 Remember to plan ahead for your animals, should they outlive you.

Don't leave them to the unknown, if family or friends can't keep them.
Milo is here to help.
Click HERE for our Planned Giving and Bequests information.
---

Donate Now thru
Network for Good!

OR
Donate with PayPal!


Donate Your Vehicle to Milo (Running or Not!) with Car Donation Services!
New Arrivals:
KOBY: Cat, Male, 3 yrs. 2 mo.

THOMAS: Cat, Male, 6 yrs.
CHILLAXIN: Cat, Female, 1 yr.

TESSA: Cat, Female, 1 yr. 1 mo.
HARVEY: Cat, Male, 3 yrs.
ARNIE: Maltese, Mix, 10 wks.

BUSTER: Maltese, Mix, 10 wks.

YODI: Maltese, Mix, 10 wks.

LUCY: Maltese, Mix, 10 wks.

BRUISER: Maltese, Mix, 10 wks.

Breed: Terrier - Chihuahua Mix
Gender: Female&nbsp&nbsp&nbspAge: 6 mos. (est)
Milo ID: 29494&nbsp&nbsp&nbspCurrent Location: MPR
Little shy cutie pie - Sweet Potato Pie! She is shy of strangers iniitially and of being picked up, but then she warms up. She likes other dogs, and is learning to relax and trust but has a bit of a ways to go. Quiet, calm, but athletic and playful with others, learning to walk on leash... Sweet Potato and Parsnip are friends and kennel buddies, Parsnip being a good mentor - but little SP will come around, she needs a patient home with people that have the time for her or can take her to work - the more people time the better! AS she could be a flight risk - we recommend a home without young children, also she may be more relaxed, not that she isn't good around kids.

E-mail us at info@milofoundation.org

See More Photos of SWEET POTATO
Breed: Domestic Short Hair
Gender: Male&nbsp&nbsp&nbspAge: 9 yrs. 2 mo.
Milo ID: 28812&nbsp&nbsp&nbspCurrent Location: MPR
Tigger has warmed up to the changes and he is a very sweet though particular cat. He is quite the couch potato.He really enjoys having the top of his head slowly scratched and likes sniffing people's noses. He is sensitive to having his lower back petted and would prefer head rubs. When sitting in a calm person's lap, he also enjoys having the area under his chin scratched.

Here some notes from one of our awesome cat volunteers who is a big fan of Tigger: "*Tigger is a big orange cat with a heart of gold and a big bright presence. He is 9 yrs. of age and loves to jump up to hang out on top of the highest cat tree to look down, often surprising visitors when they look up. He seems quite tickled about it. He has a unique charm with his gentle ways seem to help the other cats feel calm. If older cats tug on your heart strings Tigger may be just the one for you. Once he is in a loving home he can hopefully lose a bit of weight and learn to dance the rumba."

Tigger's previous home told us that he is quiet and calm but has his playful moments as well. Tigger loves people and can be a lap cat but he doesn't like to be picked up. We were told he tolerates dogs. Tigger gets along well with other cats in our group room here at Milo, though he can be selective of his feline friends at first. He can get overstimulated easily so would do best in a home with no children and a cat savvy adopter!

E-mail us at info@milofoundation.org

See More Photos of TIGGER
Breed: Springer Spaniel - Coonhound Mix
Gender: Female&nbsp&nbsp&nbspAge: 4 yrs. 10 mo. (est)
Milo ID: 28218&nbsp&nbsp&nbspCurrent Location: Sanctuary
Sophi is very intelligent and eager to learn and please. Sophie is fabulous with other dogs in a play group setting, she LOVES to run around - and is fine with a pack. But if she knows there are cats nearby or other critters to hunt - her recall goes to the wind! She is a hunting dog through and through, a country dog. She is a "frustrated greeter" and gets reactive when she is on a leash and sees another dog but is very much dog friendly. She will benefit from management and conditioning for the separation anxiety, mental stimulation, and intensive training for her leash behavior - or a home where she does not lead her life on leash - she actually lives and plays with an ever changing group of dogs and is always in the middle of the fun, but not the squabbles. .

**FOSTER NOTES: Sophie is an extremely lovable and loving dog. She's fantastic with our 3 children and walks happily on leash. She's still learning how to live in a house but is making steady progress.

She will happily make herself comfortable cuddled up with you on a couch or a bed. While she does chase our cats a bit, she can be redirected. She's eager to please and wants to be close to her humans all the time.

She isn't especially interested in treats and is motivated primarily by affection. She does have separation anxiety and has engaged in some destructive behaviors when left on her own, even for only an hour or so, * but if she is in a yard with buddy dogs she is fine!!

This is a lovely dog for rural living with a family to love her she will give oodles of Love back! email sanctuary@milofoundation.org to learn more or to make arrangements to meet this smiley, beguiling, ~43 pound girl!

E-mail us at info@milofoundation.org

See More Photos of SOPHIE
Breed: Great Dane - Border Collie Mix
Gender: Male&nbsp&nbsp&nbspAge: 6 yrs. 3 mo. (est)
Milo ID: 23612&nbsp&nbsp&nbspCurrent Location: Foster
Bear is a beautiful, very sweet and loving dog with lots of energy. He has great house manners, is potty trained, can be left alone for several hours. He doesn't need to be crated. Since he wasn't properly socialized in his previous home he initially is cautious with strangers but as soon as he realizes that visitors are no threat he loves having people around. He is kid friendly but due to his size and strength children should be 12 or older. He loves to play fetch and knows all the basic commands and then some.

City life scares him. Therefore he needs a more rural home with lots of space to roam. Bear is very excitable and we are still working on loose leash walking. He does get along well with the other dog in his foster home, but does not do well with encountering other dogs. So no dog parks for him. He needs slow introduction with other dogs and due to his excitability can be overwhelming. When Bear is relaxed he is a fast learner, but his excitement often gets in the way. Bear is looking for a family that can help him to relax and trust, that can give him the exercise he needs and has the patience to teach him in a calm and loving way that the world is a safe place. No cats or other small animals for Bear.

E-mail us at info@milofoundation.org

See More Photos of BEAR
Breed: Chihuahua - Smooth Fox Terrier Mix
Gender: Female&nbsp&nbsp&nbspAge: 5 yrs. 1 mo. (est)
Milo ID: 23998&nbsp&nbsp&nbspCurrent Location: Sanctuary
Sanctuary Update: Miss Kitty is spending time with us at the sanctuary in Willits while she waits for a family. She truly is lovely in so many ways, but she does have difficulty with nipping out of fear when touched in a way that makes her feel scared or restrained, and it can be difficult at times to determine what level of handling will make her feel that way. This would explain the difficulties she had with children that are mentioned in her original bio below. Miss Kitty would do best in a quiet and adult home with someone who would be patient with her while helping her to let down her guard and realize that you are not going to hurt her. There is a BB pellet under her skin, so she has clearly had a hard time in her past, and may not have been handled consistently and kindly during socialization as a pup, but we have definitely seen her confidence grow with us and we are very proud of her! She LOVES toys and playing fetch and is never outwardly aggressive towards anyone she meets, but she would not want for them to try to pick her up etc right away. Even for those that know and love her, scooping her up still has to be done in a certain way in order to not scare her. In an adult, loving and predictable home we feel that she will continue to blossom and that her confidence with handling will grow, but it will take patience and understanding that she may get snappy if spooked. She is a very cute little girl and we know the right home for her is out there!

Original Bio: Our sweet female Chi mix is coming back to Milo due to difficulties with the children in her previous home. Because of her experience there, we've learned that Miss Kitty is not best suited to a home with kids. However, she gets along well with cats and dogs as long as she is corrected when she plays too rough (needs reminders about boundaries).

Outside of her quirks, Miss Kitty is a great little dog. She walks well on a leash, is crate-trained and housebroken, and loves to play fetch. In addition, she meets/greets other dogs well and is not aggressive toward strangers. Miss Kitty is a little firecracker who will make a great pet in the right home.

Please email interest in fostering/adopting Miss kitty to sanctuary@milofoundation.org

E-mail us at info@milofoundation.org

See More Photos of KITTY